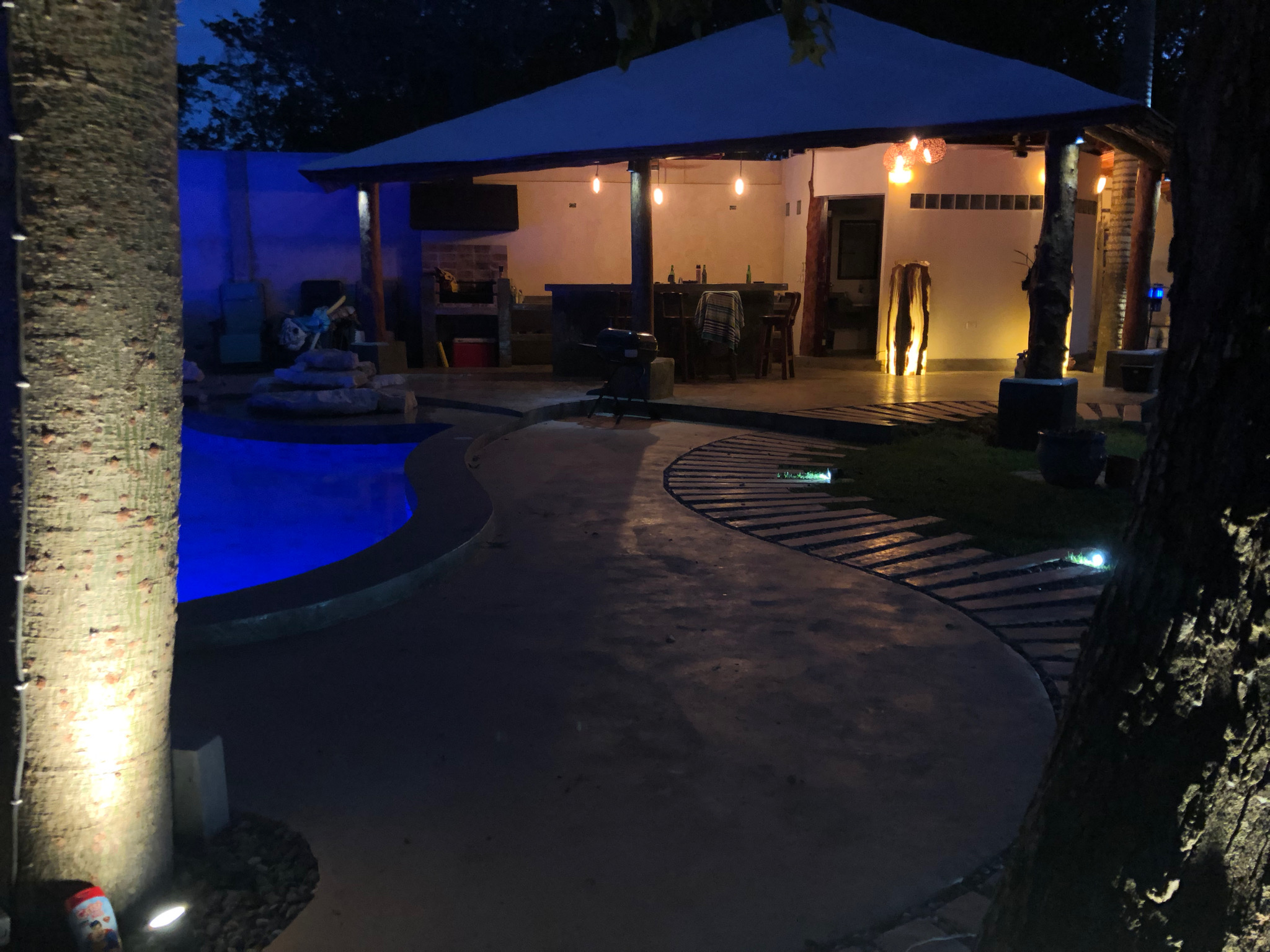 LANDSCAPING DESIGN IN COZUMEL DOWNTOWN
This project was originated from the idea of creating a small tropical paradise at home. Our client wanted to have his own oasis and at the same time a space for social interaction with family and friends, that's why we came up with the idea of a pool imitating a cenote from the area.
We got inspired by nature surrounding the Riviera Maya, its colors, shapes, materials, and elements.
This project has a social area made up of a Durock cover and wood drop ceiling. These materials give a visual attraction and warmness to the space. The cover goes with wood columns, tied in a way that highlight the materials used in these structure. Above this cover, we made the grill with bar area. Also, we added a small living room and a full bathroom.
To achieve the cenote look, we combined materials. We decided to use Sukabumi Stone in the pool, an imported rock from Indonesia, with minerals and elements that give different turquoise and green tones. For the rest of the project, we played with different finishing touch of concrete, which produces a visual balance and consolidates the whole project.
We don´t just know how
We also know why
We analyze every single part of each project to be able to offer you the best solutions that provide the most value for your investment.